Chiropractic Professionals of Columbia
1301 Elmwood Avenue
Columbia, SC 29201
803-888-6221
#MyChiroPros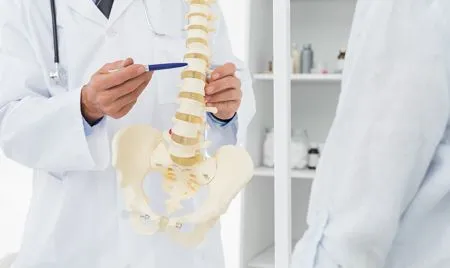 Chiropractic Paradigm: Chiropractic Professionals of Columbia
The Chiropractic Professionals of Columbia focuses on neurological and musculoskeletal integrity. Chiropractic aims to favorably impact health and well-being, relieve pain, infirmity, enhance performance, and improve quality of life without drugs or surgery.
We at the Chiropractic Professionals of Columbia are primary care providers for the prevention, diagnosis and conservative management of spine-related disorders and associated locomotor conditions. We are in the business of serving the patient's best interest in a professional and ethical manner. We at the Chiropractic Professionals of Columbia have 22 years of experience, and the best available evidence to make clinical decisions, deliver care and manage identified health concerns and conditions. In addition, we at the Chiropractic Professionals of Columbia comply with the laws and regulations governing chiropractic practice in Columbia, S.C., including documentation, coding and billing practices.
The practice of chiropractic includes clinically necessary:
Assessments of a patient's health status, needs, concerns and conditions by obtaining a case-appropriate history and physical examination, and by acquiring necessary imaging, laboratory or diagnostic studies;
Consideration of axial (spine) and appendicular (extremity) structure and function, including subluxation, and the status of contiguous muscular and neural systems by means of physical evaluation, imaging and/or special test procedures;
Patient-centered management consistent with the obtained history, clinical information and diagnoses;
Care coordination accomplished through goal-oriented management plans that include treatment recommendations intended to favorably influence outcomes, prognosis, risks, behaviors and lifestyle;
Administration of manual therapeutic procedures - such as chiropractic adjustment, manipulation, mobilization or soft tissue techniques - as indicated by the history and clinical examination;
Use of complementary measures, such as passive modalities, active exercise and rehabilitation, nutritional counseling and supplementation, bracing, strapping and orthoses, and other procedures allowed under respective chiropractic practice acts; and
Promotion of health, wellness and disease prevention by evaluating relevant indicators and risk factors, and by providing care directed at mitigating health risks and encouraging healthy lifestyles.
We at the Chiropractic Professionals of Columbia are Palmer Chiropractic Graduates and these Paradigms were ingrained in our Practice Core. Dr. Norbert W. Benson II Class 003
If your in need of a Experienced Chiropractor, in Columbia South Carolina, Choose the Chiropractor's with Years of Experience. You will be glad you did! We are just a Phone Call Away. 803-888-6221. You have Nothing to lose but your Pain!
We use the the Latest and Safest Chiropractic Techniques used Today. We have over 23 Years worth of Chiropractic Experience working with Patients with the Gentlest Techniques Possible. We are Full Spine Adjusting Chiropractors. We find and Locate Your Vertebral Subluxations and Yes, we Fix That!
Chiropractic is a Non-invasive, Conservative Treatment option for Back Pain. Get your Spine Checked! We are Your Board Certified Chiropractic Physicians of Columbia S.C. Remember Great Chiropractic Care, will Make's a World of Difference in Your Family's Healthcare.
The Chiropractic Professionals of Columbia have been Helping patients for over 20 years. We have Years of Experience, and Have the Latest and Greatest Rehab Facilities. We Would love the Opportunity to be your Family's Chiropractors. We can See you Today! Don't Wait, Just Call 803-888-6221 or Visit us on the Web at www.MyChiroPros.com We offer Quality and Personal Chiropractic Care For Columbia, Cotton Town, Lexington, Cayce, Irmo, Forest Acres, Chapin, West Columbia, Downtown, and all the Surrounding Area's of South Carolina. No Contracts, No Long Term Treatments Plans, Just Great Affordable Chiropractic Care. Click Here and Make an appointment Today!
Chiropractic Professionals of Columbia: Chiropractor in Columbia S.C.
1301 Elmwood Avenue
Columbia, SC 29201
803-888-6221
#MyChiroPros#ColumbiaSCChiro#FamouslyHotChiro
Reviews From our Patients:
One of the best if not the best chiropractors I've been too! Very straight forward and friendly staff makes the experience better. Everyone is very knowledgeable about what they're doing, I experienced it on my first visit and I never leave disappointed. I recommend all my family and friends to come here.