Chiropractic Professionals of Columbia
1301 Elmwood Avenue
Columbia, SC 29201
803-888-6221
#MyChiroPros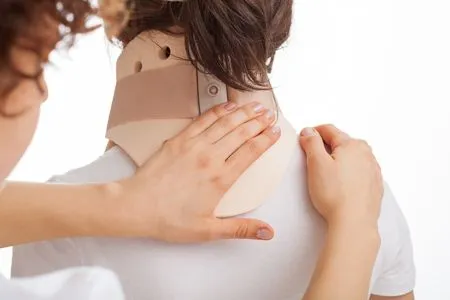 Stop Suffering Back Pain: Chiropractic Professionals of Columbia
Suffering in pain should never be an option for you or your Family. Whether you're aching from a Sports Injury of Struggling with Low Back Pain, the Chiropractic Professionals of Columbia are here to help.
Stop the Suffering Now!! with the Chiropractic Professionals of Columbia. Dr. Benson and Dr. Bryant have been helping patients overcome Suffering Back Injuries for over 23 years. Our practice is built on Awesome Chiropractic Results. We offer Next Level Spinal Adjustments in Columbia, S.C. Here are a few of the Services we Offer just for you.
Our Services includes:
Hands On Chiropractic Adjustments
Massage Therapy
ErgoWave Intersegmental Traction
Flexion/Distraction
Spinal Decompression
Digital X-Rays
High Volt Galvanic
Dry Needling
Cupping
Ultrasound
Trigger Point Therapy
Laser Therapy
Exercise Therapy
Muscular Therapy
Graston
Active Release
Gonstead Technique
Thompson Technique
Activator Technique
ProAdjuster
Sot Technique
If your in need of a Experienced Chiropractor, in Columbia South Carolina, Choose the Chiropractor's with Years of Experience. You will be glad you did! We are just a Phone Call Away. 803-888-6221. You have Nothing to lose but your Pain!
We use the the Latest and Safest Chiropractic Techniques used Today. We have over 23 Years worth of Chiropractic Experience working with Patients with the Gentlest Techniques Possible. We are Full Spine Adjusting Chiropractors. We find and Locate Your Vertebral Subluxations and Yes, we Fix That!
Chiropractic is a Non-invasive, Conservative Treatment option for Back Pain. Get your Spine Checked! We are Your Board Certified Chiropractic Physicians of Columbia S.C. Remember Great Chiropractic Care, will Make's a World of Difference in Your Family's Healthcare.
The Chiropractic Professionals of Columbia have been Helping patients for over 20 years. We have Years of Experience, and Have the Latest and Greatest Rehab Facilities. We Would love the Opportunity to be your Family's Chiropractors. We can See you Today! Don't Wait, Just Call 803-888-6221 or Visit us on the Web at www.MyChiroPros.com
We offer Quality and Personal Chiropractic Care For Columbia, Cotton Town, Lexington, Cayce, Irmo, Forest Acres, Chapin, West Columbia, Downtown, and all the Surrounding Area's of South Carolina. No Contracts, No Long Term Treatments Plans, Just Great Affordable Chiropractic Care. Click Here and Make an appointment Today!
Chiropractic Professionals of Columbia: Chiropractor in Columbia S.C.
1301 Elmwood Avenue
Columbia, SC 29201
803-888-6221
#MyChiroPros#ColumbiaSCChiro#FamouslyHotChiro
Reviews From our Patients:
Adam Steele Dr. Benson and his staff (Paul) are great. The enthusiasm and care for what they do is palpable, and I always leave feeling better in both body and mind. I have heard stories of other chiropractors pressuring patients into "plans" or unnecessary treatments; this is not the case with Dr. Benson. Highly recommend.