Chiropractic Professionals of Columbia
1301 Elmwood Avenue
Columbia, SC 29201
803-888-6221
#MyChiroPros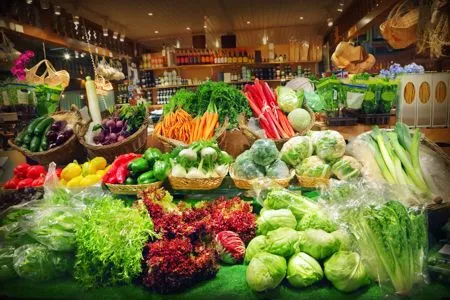 Chiropractic Professionals of Columbia Gives Back Lunch and Learn
Would you Like for Dr. Benson or Dr. Bryant to speak at your next event? The goal of the Chiropractic Professionals of Columbia is to keep Columbia, S.C. an Active and Healthy Community. Dr. Benson and Dr. Bryant provide no charge workshops known as "Lunch & Learns".
Here is a list of our most popular topics:
Stop the Stress at Work
Sleep Better with Proper Positioning
Better Health with Awesome Chiropractic Care.
The 100 year Lifestyle.
Stop Headache Pain Today.
Feel Better Move Better
Athlete's at 50
If you would you like Dr. Benson or Dr. Bryant to speak at your next event or staff meeting? Please give us a Call and let us know! We Love doing Talks with Spinal Screenings. We are very engaging and entertaining.
If your in need of a Experienced Chiropractor, in Columbia South Carolina, Choose the Chiropractor's with Years of Experience. You will be glad you did! We are just a Phone Call Away. 803-888-6221. You have Nothing to lose but your Pain!
We use the the Latest and Safest Chiropractic Techniques used Today. We have over 23 Years worth of Chiropractic Experience working with Patients with the Gentlest Techniques Possible. We are Full Spine Adjusting Chiropractors. We find and Locate Your Vertebral Subluxations and Yes, we Fix That!
Chiropractic is a Non-invasive, Conservative Treatment option for Back Pain. Get your Spine Checked! We are Your Board Certified Chiropractic Physicians of Columbia S.C. Remember Great Chiropractic Care, will Make's a World of Difference in Your Family's Healthcare.
The Chiropractic Professionals of Columbia have been Helping patients for over 20 years. We have Years of Experience, and Have the Latest and Greatest Rehab Facilities. We Would love the Opportunity to be your Family's Chiropractors. We can See you Today! Don't Wait, Just Call 803-888-6221 or Visit us on the Web at www.MyChiroPros.com
We offer Quality and Personal Chiropractic Care For Columbia, Cotton Town, Lexington, Cayce, Irmo, Forest Acres, Chapin, West Columbia, Downtown, and all the Surrounding Area's of South Carolina. No Contracts, No Long Term Treatments Plans, Just Great Affordable Chiropractic Care. Click Here and Make an appointment Today!
Chiropractic Professionals of Columbia: Chiropractor in Columbia S.C.
1301 Elmwood Avenue
Columbia, SC 29201
803-888-6221
#MyChiroPros#ColumbiaSCChiro#FamouslyHotChiro
Reviews From our Patients:
Adam Steele Dr. Benson and his staff (Paul) are great. The enthusiasm and care for what they do is palpable, and I always leave feeling better in both body and mind. I have heard stories of other chiropractors pressuring patients into "plans" or unnecessary treatments; this is not the case with Dr. Benson. Highly recommend.