Chiropractic Professionals of Columbia
1301 Elmwood Avenue
Columbia, SC 29201
803-888-6221
#MyChiroPros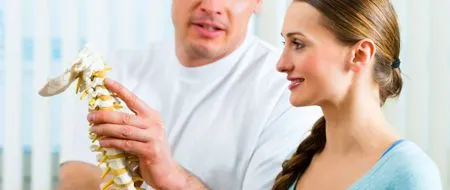 Understanding Back Pain: Chiropractic Professionals of Columbia
When we talk about your Back Pain we are actually talking about your Vertebral Spinal Column which includes your Cervical, Thoracic, Lumbar, Pelvic Bones, and Muscles. Your Spinal Column consists of a series of bones call Vertebrae that are stacked on top of each other. Each of these bones are connected together to form your Spinal Joints. Spinal Joints include two bones with your Inter-vertebral Disk. Your Vertebral Spine also has joints that are called Facet Joints. These joints are located on the back of your spine.
You also have a series of muscles that are connected to your Spine, which helps to support it, increase movement, and will protect of your spine. Your Spinal Muscles are in a Multitude of Layers with the smallest muscles being closer to your spine, and the the larger and most powerful muscles are the ones on the outside of your Spine. Your Muscles, Ligaments, and Tendons, help to support your Spine to help prevent excessive motion and buckling of your spine. When your spine is well Adjusted your muscles will be Strong, Flexible, and Coordinated. A well Adjusted Spine will keep your back Healthy and Protected.
Your Back Pain can be caused from one or more of these Areas. We have many different types of Back Pain, and Our Year's of Experience at the Chiropractic Professionals of Columbia can help figure out what is hurting, and Fix That. Only we have diagnosed my different types of Pain like: Spine Pain, Disk Pain, Muscular Pain, Facet Pain, Ligament Pain, Tendon Pain, Structural Pain, Degenerative Pain, Stenosis Pain, Nerve Pain, and Many More type's and causes of Pain in your Body.
Now for the Great News, the Chiropractic Professionals of Columbia can provide a Very Effective and Safe method to treat your Back Pain. Chiropractic Care has been Tried and Trued for over Hundred and twenty Six Years. We will give you our Best at getting you your Pain Free Life Back. We have over 23 years of Chiropractic Experience Helping Patients just like you.
If your in need of a Experienced Chiropractor, in Columbia South Carolina, Choose the Chiropractor's with Years of Experience. You will be glad you did! We are just a Phone Call Away. 803-888-6221. You have Nothing to lose but your Pain!
We use the the Latest and Safest Chiropractic Techniques used Today. We have over 23 Years worth of Chiropractic Experience working with Patients with the Gentlest Techniques Possible. We are Full Spine Adjusting Chiropractors. We find and Locate Your Vertebral Subluxations and Yes, we Fix That!
Chiropractic is a Non-invasive, Conservative Treatment option for Back Pain. Get your Spine Checked! We are Your Board Certified Chiropractic Physicians of Columbia S.C. Remember Great Chiropractic Care, will Make's a World of Difference in Your Family's Healthcare.
The Chiropractic Professionals of Columbia have been Helping patients for over 20 years. We have Years of Experience, and Have the Latest and Greatest Rehab Facilities. We Would love the Opportunity to be your Family's Chiropractors. We can See you Today! Don't Wait, Just Call 803-888-6221 or Visit us on the Web at www.MyChiroPros.com
We offer Quality and Personal Chiropractic Care For Columbia, Cotton Town, Lexington, Cayce, Irmo, Forest Acres, Chapin, West Columbia, Downtown, and all the Surrounding Area's of South Carolina. No Contracts, No Long Term Treatments Plans, Just Great Affordable Chiropractic Care. Click Here and Make an appointment Today!
Chiropractic Professionals of Columbia: Chiropractor in Columbia S.C.
1301 Elmwood Avenue
Columbia, SC 29201
803-888-6221
#MyChiroPros#ColumbiaSCChiro#FamouslyHotChiro
Reviews From our Patients:
Adam Steele Dr. Benson and his staff (Paul) are great. The enthusiasm and care for what they do is palpable, and I always leave feeling better in both body and mind. I have heard stories of other chiropractors pressuring patients into "plans" or unnecessary treatments; this is not the case with Dr. Benson. Highly recommend.